Meet Kellie and Ellie and their team of inspirational teachers and find out how it all began........
Kellie grew up in the dance world and after spending many years at dance and theatre school, in 1991 she trained to be a fitness instructor. Although this taught her about anatomy, physiology and fitness, it wasn't creative enough for her and so in 1999 Kellie trained to become a Pilates Instructor.
A meeting of minds.....
In 2003 she opened her own studio, where two years later she met Ellie, a Physiotherapist who was training to become a Pilates Instructor. Ellie attended Kellie's classes. The two of them instantly hit it off, sharing a sense of humour, the occasional glass of wine and passion for Pilates.
Ellie had grown up as a competitive swimmer and was highly motivated; she had discovered Pilates due to her love of exercise and the fact that Pilates rehabilitation was in vogue for the treatment of back and pelvic pain. Ellie began to rent a treatment room and studio space from Kellie and both girls developed an extensive and loyal clientele. The studio that Kellie was renting was bursting at the seams and so the girls decided to join forces and rent a space together.
A collaboration.....
It was obviously meant to be, as a week later they found the perfect building on Reeds Farm. From that point the girls became Team Hummingbird, and with the help of a supportive landlord, had a barn renovated to house two purpose-built studios and treatment rooms, to which they have now added additional rooms.
Initially, the studios hosted a few yoga classes but as the business developed the girls made a home for a growing community of yoga teachers and an ever-expanding number of classes. What started as a small business was growing at a rate beyond its structure and so the decision was made to rebrand and redesign the business so that they could continue to meet the needs of their clients and teachers, and grow at a sustainable rate. Also, both girls and most surprisingly to all who knew her, Ellie, were reaping the benefits of yoga practice, inspired by a new teacher, Susan Myers. Susan really wanted to be part of what the girls were trying to create and helped to drive the business forward`. Yoga became a core element of the newly redesigned business and Susan became part of the inspirational new team that the girls had developed. The new team of teachers had a diverse range of experience within Pilates, yoga and life, enabling the company to offer a variety of classes, knowledge and experience.
A new direction.....
Hummingbird Pilates and Yoga was born 1st October 2013, after many non-yogic late nights. The aim was to have the best teachers, who shared the community ethos and passion for teaching; to offer a wide range of small group Pilates and Yoga classes and ultimately to create a fantastic place to spend time in. With this aim the business was rebranded. The Hummingbird Centre became Hummingbird Pilates and Yoga LLP to reflect the needs of clients' and their ambitions to become a leading Pilates and Yoga brand.
The main wish was to create a community of teachers, staff and clients. To create a space that made people feel good from the moment that they stepped through the door. A vibrant, energetic place that helps people to thrive!
The future.....
TThe future is bright. Hummingbird Pilates & Yoga will continue to evolve. We will continue to support a wide community of yogis and Pilates enthusiasts and hope to train new teachers, who want to become part of the Hummingbird team. We've recently developed Wednesday Workshops, with guest teachers to inspire and support our clients and teachers, helping everyone to develop their practice, inspiring them to turn their dreams into reality. We've also just opened a Pilates & yoga wear shop, selling all the Pilates, yoga and healthy lifestyle products that we love.
Kellie, who is passionate about living her life without limits, wishes to develop the idea of helping people to do what they want to do, regardless; inspiring people to be themselves and achieve their goals. She herself has been inspired by Sadie Nardini and Tara Styles and will travel to New York to complete her yoga teacher training to mark a new chapter in her personal development as a teacher and lifestyle expert.
Ellie, having completed her Masters degree, will be a participant in ground-breaking research into the management of lower back pain. This will contribute to shaping the future of how non specific back pain is managed and how the next generation of therapists are trained in its management. She will also be writing for publication both within the scientific community and media. She and Kellie will add to their growing Pilates equipment studio, which already houses a brand new state-of-the-art Reformer and Cadillac and is set to be home for a growing collection of Pilates equipment for rehabilitation and bespoke Pilates equipment sessions. Ellie will also deepen her knowledge of the therapeutic benefits of yoga, as she is set to attend a yoga therapy course.
The team will look for new adventures, taking Pilates and Yoga retreats abroad and developing Hummingbird as a lifestyle brand. The girls are also looking to develop a new Pilates and Yoga clothing line and are planning their next new venture....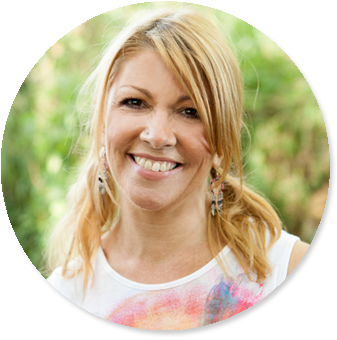 Kellie Jones
Kellie is a highly experienced and inspirational Pilates teacher. Kellie is a partner in Hummingbird Pilates and Yoga. She has 22 years experience in the fitness industry and has been teaching Pilates since 1999. Kellie is a great story teller and her classes enjoy her unique and humorous teaching style which she has developed over the years.
Kellie initially trained with Michael King and The Pilates Institute who encouraged their students to develop their own style of teaching, something that Kellie embraced. She is forever on a journey of self-discovery and uses her life experiences to enhance her teaching. She is an excellent teacher and has mat work and Pilates equipment qualifications, regularly using the Pilates reformer with her one-to-one clients with great results.
Kellie has also practiced yoga for many years. Following the successful re-launch of the company, Kellie will start her mindfulness meditation training, which she has found has helped her personally during this period of change. She will also embark on her yoga teacher training abroad.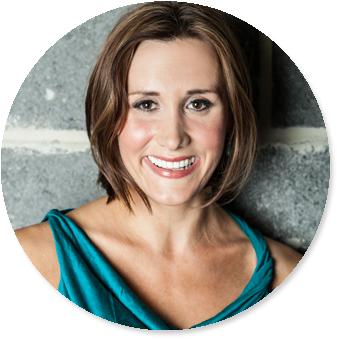 Ellie Searle
Ellie is a caring and talented Physiotherapist and Pilates Instructor and is a partner in Hummingbird Pilates and Yoga. Ellie trained as a Physiotherapist at the University of East Anglia, achieving a first class degree. She went on to specialize in Musculoskeletal physiotherapy and has completed a Masters degree in Advanced Neuromusculoskeletal Physiotherapy Practice. She gained a distinction for her Dissertation and enjoys being involved in research. Ellie is passionate about the benefits of exercise, helping her patients to rehabilitate faster and to stay fit and healthy in the long term.
Before going to university, Ellie ran a gym in London where she taught exercise classes and worked as a personal trainer. It was here that Ellie learned how to run a successful fitness business. She also worked as a Strength Conditioning Coach to a London based swimming club, training national level swimmers, which has inspired her work as a physiotherapist, working with those involved in elite sport. The first of many post graduate courses that Ellie completed was with the Australian Physiotherapy and Pilates Institute (APPI) where she qualified as a Pilates Instructor. Ellie's Pilates training enabled her to combine her love of fitness and physio skills. It was here that she learned the specific benefits of Pilates exercises for those with back and pelvic pain. Although she has come a long way since then and adapted much of what she originally learned, it was an excellent grounding in the benefits of exercise for those with health problems. She feels that it has taught her how to modify exercises successfully for those with health problems and to progress their exercise levels at a rate that's right for them. She also finds that it is a wonderful way of helping people who are in pain to reduce their fear of movement and increase their confidence with exercise in general, encouraging them to live without being limited by pain. She feels that between our Pilates, Yoga and Pilates classes, everybody should be able to find something at Hummingbird that works for them.
More recently, Ellie has become interested in yoga and has found it particularly beneficial in helping her patients manage chronic pain, stress and anxiety. Ellie hopes that through Hummingbird Pilates and Yoga she and Kellie have created a relaxed, safe, place to enjoy the benefits of Pilates, Yoga and meditation.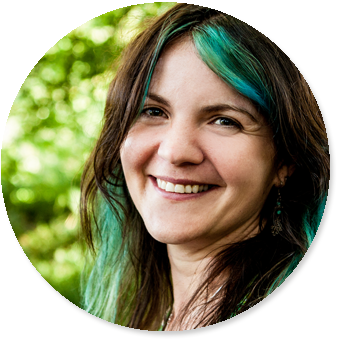 Susan Myers
Susan is a Yoga Alliance 200 hour registered yoga teacher, who has been practicing Ashtanga Vinyasa yoga for eight years and to deepen and develop her practice qualified as a Yoga Alliance UK registered teacher in 2012.
Susan's background is relatively unusual for a yoga teacher, she has a background most recently in insurance loss adjusting for major losses around the world, as an Insurance placing broker in the UK and has even spent years at sea searching for seabed routes for submarine telecoms cables, undertaking environmental surveys and searching for oil and gas in the Atlantic, South America, the North Sea and the Falkland Islands. She has a BSc(hons) in Land Surveying and Mapping and an MBA.
Back in 2004/5, after quite a few months of attending gym quality yoga classes which were, neither challenging or inspiring enough, Susan started training with Denise Martin-Harker, who has an inspiring love of yoga and a beautiful practice which first taught Susan to love yoga. Having left Hertfordshire and moved to Essex she has since trained with Liz Miller, The Yoga People's Jamie Clarke and Dulce Aguilar and David Swenson and Shelley Washington.
Susan completed her 200 hour yoga TT certification from Its Yoga San Francisco in 2012 and is certified by Yoga Alliance UK. This summer she has also completed 40 hours Ashtanga Yoga Teacher training with David Swenson in Ireland. Susan continues with her own home practice and regularly attends yoga, pilates and mindfulness meditation classes, as well as attending ongoing training courses. Looking forward, her planned training for the remainder of 2013 is 40 hours Hot Yoga Training with CamYoga and 100 hours Advanced Ashtanga Vinyasa Training with The Yoga People, along with a Nutrition and Weight management training course to help with her interest in vegetarian, raw and foraged foods and their place in a healthy diet.
Susan has been teaching yoga and helping out at the centre since February 2013 and has a number daytime, evening and weekend classes. Susan has recently introduced Chelmsford to "Rocket" yoga, a very energising and challenging form of yoga that she loves to teach and practice.
Susan's classes promote strength, stamina and flexibility while utilising strong and controlled breath to find openness and develop a flowing practice. Students are encouraged to relax and have fun in class. Classes are accessible for beginner to intermediate level students. Private lessons are also available by appointment.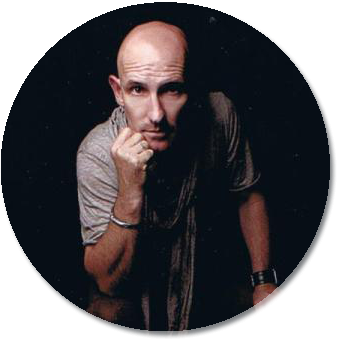 Steve Johansen
I first discovered Yoga in February 2007, in an attempt to combat a bad bout of depression that I was experiencing at that time.
I was first drawn to Ashtanga Vinyasa flow, which is a fast flowing energetic style of yoga, but as my practiced developed, I began to realise that I wanted more from yoga than just the physical practice. Consequently, I began practiced other styles of yoga such as Iyengar and Sivananda, with many different teachers. I finally settled on Hatha Yoga, which is a blend of several schools of yoga. Hatha Yoga focuses more on the aliment of each asana (pose) and sometimes includes some mediation and or chanting.
After a few years, my practice had developed and my teachers suggested that I look into becoming a yoga teacher myself. They felt that my patience, enthusiasm and caring approach to the people around me, coupled with my strong practice, would make me an excellent teacher. After much deliberation and research, I finally decided to undertake the 200 hour teacher training course at CamYoga in Cambridge. Since completing this course I have furthered my studies by obtaining a certificate in First aid. I am currently looking to further my studies and am always learning and looking for new ways of developing my own practice and teaching style.
While initially drawn to yoga as a purely physical exercise regime, I have discovered that yoga not only improves your physical fitness, strength and suppleness, but will over time through exercise, meditation and breathing, creates a balance in the mind and body, giving you a feeling overall well-being.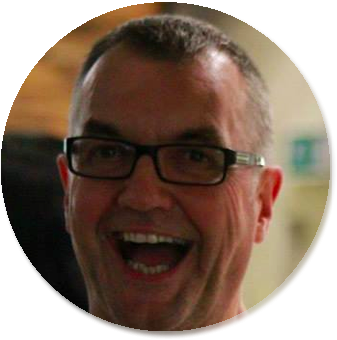 Andy Pierce Mindfulness Meditation Teacher
Andy Pierce is a qualified Further Education teacher and is training to be a BACP accredited counsellor with Life-Force in Colchester. He is devoted to enabling people to discover their inner strength and the healing power of awareness through mindfulness meditation. Andy offers techniques and insights that are not bound to any religious tradition or ideology. Based in Writtle near Chelmsford, Andy reads, attends courses and goes on retreats to keep his mind and heart open and cycles whenever possible to keep fit.
Andy teaches mindfulness meditation at Hummingbird Pilates & Yoga, he sees himself as a facilitator - not an oracle who knows all the answers. He believes that he can set out the menu but the eating must be done by the participants. Andy signposts his students but feels that power comes from the actual practice of mindfulness. He believes that each person in his class is a unique expression of wisdom and beauty and is as worthy as anyone else in the room, or on the planet for that matter! Together you will allow mindfulness to emerge, resting in awareness; "an awareness that is intrinsically boundless, spacious, luminous, empty and kind" (McCown et al). His emphasis is on the actual practice of mindfulness meditation.
The practice of mindful eating, walking, candle gazing, smell, sound, using each of the senses as anchor for the present moment will be introduced. He emphasises that meditation is not 'clearing the mind' or 'switching off' rather the practice of bringing attention back to the present moment. Even if distractions occur hundreds of times during a sitting, the session will be deemed a success in an atmosphere of self-compassion and non-judgemental acceptance.
Andy invites students to practice at home with exercises tailored to the individual, which may be a body scan for 5 minutes for one person, or a 30 minute silent meditation for an 'more seasoned' meditator. All exercises and background reading will be provided to his students. He also suggests fun ways to pause during the day and practice focusing attention on the present moment.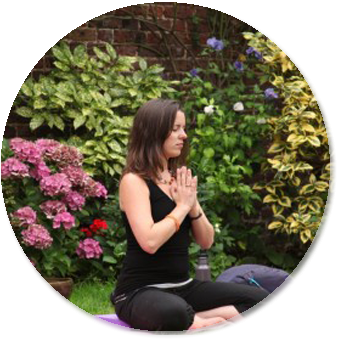 Vikki Stevenson
Vikki first came across Yoga during her time at university. After then spending time travelling and living abroad, she came back to Yoga during her first pregnancy and from then on was hooked!
Vikki trained to teach several years ago with Simon Low's Yoga Academy, a British Wheel of Yoga Accredited School. Since then she has gone on to qualify in Level 3 Prenatal and Postnatal Yoga with Francoise Freedman of Birthlight. Vikki is currently embarking on her next training journey in learning to teach Yoga Nidra ("Yoga Sleep" a very deep relaxation which is very effective in treating Post Traumatic Stress Disorder).
Vikki's classes are very welcoming and she loves to create a calm and nurturing environment for her students, sending them away relaxed and smiling!
Vikki is passionate about furthering her own Yoga journey and always has a plan for the next workshop or training course she would like to attend.
Sign up to our newsletter and keep up to date!