We run Pilates and Yoga retreats at unique, luxury, boutique locations throughout the UK and abroad. Our retreats enable you to escape the hectic pace of day to day life, giving you a well deserve break, and time to look after yourself.
We provide you with the ultimate "me" time experience, with time to relax, unwind and de-stress.
Our retreats include: morning and evening Pilates/ Yoga classes taught by our expert instructors.
The rest of the day is then your own to read, walk, explore, relax, enjoy the spa or spend time with friends.
You are free to take part in as much or as little as you wish.
Gourmet food is included, with breakfast, lunch and a three course evening meal made with the finest locally sourced ingredients.
Whether you're looking for a weekend escape from work, your children, or are dreaming of a break with your loved one, or time to catch up with friends; our retreats offer you the perfect weekend away.
We promise that a weekend away with us will leave you feeling like you've been away for a week.
Totally relaxed and revived!
"Kellie's Pilates classes are AMAZING! I've been coming for the last 6 months and have noticed a surge in energy, greater strength and flexibility. Love it!"


Jenny Smith, Pilates Nutter, Chelmsford
Book Retreat
Today
Book your retreat today
Tel: 01245 422 556.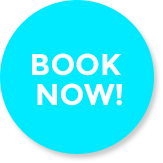 Sign up to our newsletter and keep up to date!