We provide expertly taught Pilates classes. Our classes are small group and tailored to you as much as possible.
We provide:
Small group classes from our beautiful studio, bringing you into the heart of the action, enabling you to leave the chaos of home behind you and to exercise in the peace and tranquillity of our studios. Nothing beats joining us in person and means that your teacher will make sure that you are exercising at the perfect level for you, adjusting your practice where appropriate. We give you plenty of space to practice and have pre-marked spaces for you to put your mat so that you always have lots of room. We are a Covid19 secure studio and will be maintaining social distancing mat spacing in all our classes so that you feel safe and can just relax and enjoy your practice.
Interactive small group online classes, enabling your teacher to monitor your practice, you'll also feel part of a community but get to exercise in the comfort of your own home. Our Covid19 solution, which has endured due to its resounding success! Our online classes mean that you'll never have an excuse to miss a class. You'll be able to join us for a morning class between meetings, fit in a lunchtime class, or straight from work without having to make the trip to the studio. Some of our clients now even join us when they're on holiday! For the days when you need a practice but want to do little more than get out of bed, you can choose to join in online without putting your video on, enabling you to practice in your pyjamas without anyone knowing!
Private lessons. Our 1:1 and 2:1 classes revolve entirely around you, providing you with a teacher and session to meet your individual needs. These are perfect if you are looking to boost your wellbeing after a health problem, training for an event or just like the idea of having some time to yourself that is uniquely tailored to you. Our teachers are elite and will provide you with the best possible experience to leave you feeling amazing. We will help you meet your goals and will adjust your programme and practice to how you feel when you join us, whether you choose to take your session in the studio (on the reformer/Cadillac/ mat) or online. One-to-ones are the fastest route to helping you achieve your goals, whether you want to improve your sporting performance, manage a back problem, or get yourself into the best shape of your life.
We offer a wide range of Pilates classes so we will have a class that is right for you. Pilates provides you with a whole body workout loved by health professionals, sports stars and 'celebs'. Pilates builds strength and improves posture through a series of low repetition, low impact, stretching and strengthening exercises. You'll feel muscles working that you didn't even know that you had!
"After a Pilates class at the Hummingbird Centre you emerge feeling refreshed, both mentally and physically, and ready to face the world again. Always worth it."


Janice, Chelmsford
Book Pilates
Now
Please look at our class schedule for details of all our classes and book yourself in and pay online with our easy to use online booking system.
Please register via Book Online or alternatively, feel free to pop in, say hello and sign up in the studio. We look forward to meeting you.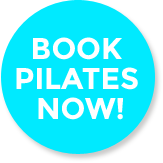 Whatever your needs, ability and budget, we have a membership package to suit you, with unlimited, monthly and pay-as-you-go options. We have an introductory offer of 30 days unlimited Pilates and Yoga for £45, allowing you try as much as you like within your 30 days period so that you can find the teachers, classes and membership option that will work best for you. We also hope that it will leave you inspired to practise more after feeling the benefits!
Our studio classes have a maximum of 8 participants so that you have plenty of space, with a minimum of 2 metres between mats. In class we will give you plenty of individual attention and will help you to improve your practice and achieve your goals at the right pace for you.
We pride ourselves on being a specialist studio and we have a wide variety of classes and teachers, ensuring whether you are new to Pilates or looking to update your practice with a specialist teacher, we have a class that is right for you.
Our online classes give you the option of continuing your practice at home with your favourite teachers. Our small group online classes have a maximum of 8 and are two-way so that you can practise live with your teacher, who can monitor your progress and suggest modifications where needed.
Our online booking system enables you to book and manage your classes online. You're not tied to a regular class or time slot, as we realize that people need different things on different days and the ability to book their classes around their busy lives. We also know that even with the best intentions, your week doesn't always go to plan, that's why we give you up to 24 hours before each class to cancel, without losing your payment. Also, we will contact you if a late space becomes available for a class that you covet. After all, we are positive about the benefits of Pilates so have tried to make it as easy as possible for you to enjoy them.
Key benefits of Pilates:
Improves core stability, general muscle strength and flexibility
Improves posture and optimizes muscle balance
Toned body shape
Leaner physique
Improves athletic performance
Prevents injuries/ aids rehabilitation
Reduces back pain
Helps to prevent ante and post-natal lumbar-pelvic problems
Promotes relaxation
Relieves stress
Pilates builds core strength and improves your posture through a series of low repetition, low impact stretching and conditioning exercises. However, Pilates goes far beyond your core muscles of the back, abdomen and pelvis, providing you with a complete body workout.
Pilates is a complete exercise method that was developed by Joseph Pilates and has been developed further to benefit those with back pain. Pilates tones your muscles without adding bulk, increasing your flexibility and agility and at the same time toning your stomach and thigh muscles. Pilates promotes mindful practice as it helps you to develop an awareness of how your body works, allowing your mind and body to work together in harmony.
Pilates is based on eight key principles:
Relaxation
Alignment
Control
Precision
Routine
Breathing
Centering
Flowing Movement
Reformer Pilates
The Reformer is the most famous piece of Pilates equipment. Reformer Pilates does exactly what it says: it reforms the body! The Reformer intensifies the effectiveness of your exercise regime by adding resistance to your Pilates workout. It provides resistance in all planes of motion to work your core muscles, arms and legs. The amount of resistance used is gradually progressed to safely increase the difficulty of the exercises.
Benefits of using the Reformer:
Challenging, toning Pilates workout
Increased strength
Increased stamina
Improved flexibility
Improved fitness
Improved posture and body awareness
Injury prevention/ rehabilitation
Enhanced athletic performance
Reduced muscle tension and improved muscle balance
Stress relief
Reformer Pilates provides you with the ultimate Pilates workout! We are sure that you'll reap the benefits of using this piece of equipment just as we have!
Using a Reformer is great fun and the combinations of exercises are practically limitless. The Reformer is brilliant and can be enjoyed by everyone, from those who are looking for an effective workout to those with specific issues or injuries. We use it with clients who struggle to get on and off a mat and need very gentle strengthening into progressively more functional and challenging positions. We also use it with elite athletes, who need sport specific programmes, either as part of injury rehabilitation or for sport-specific strengthening to keep them at the top of their game. The Reformer is recommended by many doctors, physiotherapists, osteopaths and chiropractors for its role in rehabilitation and injury prevention.
Sarah Walsh of Reformer Expert says "The Reformer is large enough to accommodate full-range of motion, which increases flexibility while building strength. The pushing and pulling action of the legs or arms against the resistance of the springs, carriage, and body weight, build up strength in the muscles and bones. The Pilates Reformer machine caters for all ages and ability levels and provides you with an amazing Pilates workout!"
Private Reformer Pilates sessions
We thoroughly recommend private Reformer Pilates sessions, as they give you the best that our studios have to offer: expert one-to-one tuition on our full size, state-of the-art Reformer. During a one-to-one session your Pilates workout will be tailored to suit your individual requirements and goals. You'll receive a detailed movement analysis; evaluation of movement potential; comprehensive instruction to suit your learning style; hands-on correction if and when desired and a session designed to be perfect for you. We recommend a minimum of 4 one-to-one sessions and offer discounted packages when you block book and pay for 4 sessions in advance. This enables you to get a true feel for the Reformer and experience the difference.
Reformer Pilates Courses
If you'd like to try the Reformer but can't stretch to one-to-one sessions, then our small group Pilates Reformer course is the next best thing. Our small group courses are extremely popular, enabling you to enjoy all of the benefits of using a Reformer in a group of just 4 people, with machines set up in excess of 2 metres apart. Numbers are kept low so that the course can be tailored to your individual needs. We're able to give you plenty of individual attention to ensure that the exercises are performed correctly and that you're able to achieve your goals. These courses will provide you with the perfect level of challenge and will fast-track your Pilates workouts.
We offer 'Beginners', 'Beyond Beginners' and 'Cardio Pilates Reformer' courses; If you're not sure which would be right for you, please email us at '[email protected]' and Sarah, our Reformer course teacher, will reply by email or phone to help you decide on the best course for you.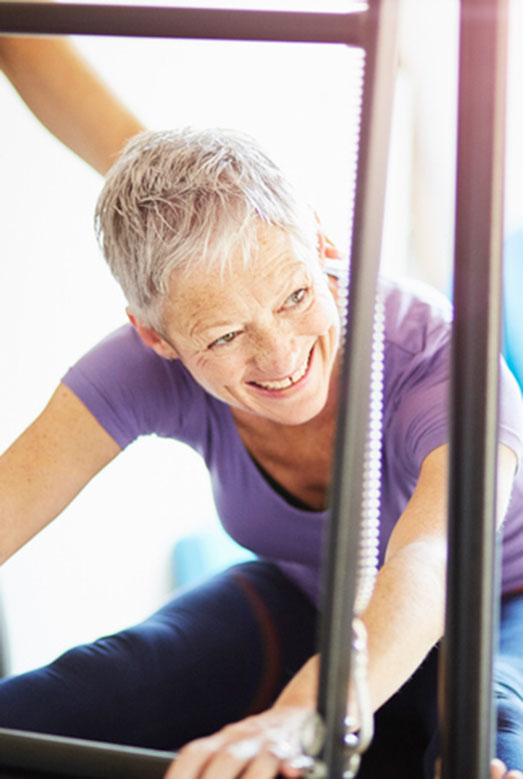 Sign up to our newsletter and keep up to date!