Beauty therapy at Hummingbird Pilates is provided by The Beauty Rooms, TBR Salons Ltd, one of Chelmsford's top rated, independent salons. TBR provide relaxing treatments and beauty fixes, whether you're a busy working women, who wants to look and feel amazing in a hurry, or a women who needs the luxury of some time for herself, to be pampered.
Claire and her team of highly trained therapists offer luxury beauty treatments, which are effective and affordable.
"Our aim is to make you feel comfortable, relaxed and to look and feel your best, enhancing your natural beauty." Claire
Claire has 12 year's experience in the industry and has run The Beauty Rooms, a vibrant and busy salon in the heart of the west end, Chelmsford.
Book Therapies
Now
To book a treatment, please call The Beauty Rooms team directly on: 01245 351708 or 07834 740471.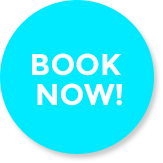 Her team of 8 therapists are all fully qualified, insured and receive expert tuition from Claire herself, as well as attending regular training courses.
The company is now expanding, offering their high end treatments at Hummingbird Pilates and Yoga, as well as at the original salon on Wells Street, a stones throw from the train station.
Treatments include:
Dermalogicia prescriptive facials
Jessica Manicures and Pedicures
Jessica GELeration Gel Polish
Massage and Body Treatments
Hot Stone Massage
Thai foot Massage
Hopi Ear Candles
Waxing including intimate (Strip & Hot wax)
Eyelash Extensions
Eye Treatments
Brow Treatments (Inc. Billion Dollar Brows)
Men's Treatments
**Pregnancy treatments coming soon!
*Spray tanning, microdermabrasion, IPL- skin rejuvenation and hair reduction, semi-permanent make-up, Botox and fillers available at the main salon.
Products
Dermalogica
Dermalogica's unique treatments and products achieve effective results for any skin type or condition, whether you are prone to outbreaks, concerned about ageing, super sensitive, dehydrated or a combination. We are 100% confident dermalogica can make a difference to your skin!
Through a unique "facing mapping" skin analysis, your therapist will decode your skin zone by zone. Using a wide variety of advanced skin products we will adapt each facial to focus on your individual skin care needs, each and every time that you visit. The tailored products coupled with relaxing pressure point, neck and shoulder massage, makes this the ultimate facial treatment, whether it's for a skin care treatment you are interested in, or just a relaxing facial. The time is yours, to tell us what you want. A dermalogica facial with us is your first step to more beautiful, healthy skin!
We love dermalogica products are they are free of common irritants and ingredients such as: lanolin, SD alcohol, mineral oil, artificial colours and fragrances. TBR believe in dermalogica's ethos of promoting healthy skin through education, innovation and professional recommendation, rather than promises of miracle cures. Also, Dermologica products, have importantly, never been tested on animals. The products are so effective that they are now used in over 80 countries worldwide, making them the leader in skin care products and treatments.
Jessica
Jessica is a leading natural nail care brand, adored by celebrities and those who love perfectly polished, healthy nails.
Jessica's manicures and pedicures will improve the condition of your skin and nails, leaving them looking and feeling fabulous! Their award winning system has a wide spectrum of colours ranging from natural to bright, that you'll just love to wear.
GELeration by Jessica
"The beauty of a polish with the strength of a gel."
GELeration is a revolutionary soak off gel polish, delivering a lasting, flawless, high shine finish that dries instantly. It does not damage the natural nail and will stay chip free for up to two to three weeks. There is no possibility of smudging which is perfect for those who want their nails ready instantly. The removal process is also very quick and gentle on the nail. The conditioning formula will protect your nails and surrounding skin from excessive dryness.
Lycon (Hot Wax)
Lycon offers a complete waxing system that is designed to make your waxing virtually pain-free with consistently superb results. Lycon's unique shrink wrapping technology removes short and stubborn hairs as short as 1mm.
Their pre wax oil is applied to form a barrier between the wax and the skin, which makes this product most suitable for the sensitive skin type.
Lycon is gentle and pliable which enables the shortest of hairs to be removed from the root, which helps to eliminate ingrown hairs.
We also use a high quality cream, strip wax that's hypoallergenic and contains antiseptic, tea tree.
Billion Dollar Brows
BDB is an exclusive, 7 step precision brow treatment, designed to create the perfect eyebrow, to suit your individual face shape.
The Brow Buddy – enables us to create the perfect shaped brow for your face, by showing us the ideal start, arch and end to your brow.
Brow tinting is optional but is a great way to achieve an enhanced brow colour.
Trimming, precision waxing and designated hair removal create the optimal shape.
Your treatment is completed with concealer; highlighter and a brow make up lesson, to help you create this perfect look at home.
BDB also has a range of fabulous products including a revolutionary brow boost, a protein enriched conditioner that helps your brows to look fuller and healthier.
Sign up to our newsletter and keep up to date!