At Hummingbird we offer luxurious Neal's yard facials.
At Hummingbird we offer bespoke, luxurious 60 minute facials using Neal's yard natural and organic products. Our facials are a real treat, leaving you totally relaxed and your skin rejuvenated, healthy and glowing.
Your appointment will include a thorough skin consultation; discussing any skins concerns you may have, followed by a double-cleanse, exfoliation, mask and face, shoulder & scalp massage. You'll also receive a hand-blended, bespoke facial oil to take home.
60 minute Neal's Yard Remedy Prescriptive Facial £55.
About Neal's Yard Products
We use Neal's Yard products for all our facials, as we just love them! They are natural, effective, full plant based goodness and totally kind to skin!
'Neal's Yard Remedies is a modern apothecary, creating award-winning natural and organic health and beauty products. The company was founded by Romy Fraser, a natural health advocate, in Covent Garden in 1981 and is now a global leader with a growing presence across five continents. In 2006, Neal's Yard Remedies was bought by organic farmers, the Kindersley family who are passionate about organic and ethical living.
Their products contain the highest possible percentage of organic ingredients and are free of harmful pesticides, GM ingredients, controversial chemicals, parabens, phthalates and synthetic colours, dyes or fragrances so they are kinder to the earth – and kinder to you.
Neal's Yard Remedies use ethically sourced herbs, botanicals and essential oils which are handcrafted to create potent blends at their eco factory in Dorset, England. Their products harness the power of plants marrying this with science to maximise their therapeutic benefits.
Jo offers facials and massage treatments using Neal's Yard Remedies products in our tranquil Therapy Room. Facial appointments available on Fridays. To book an appointment please call 01245 422556.
Book A Luxury
Facial Now
01245 422556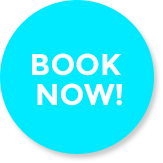 Sign up to our newsletter and keep up to date!