Mindfulness meditation, has recently received a lot of press coverage, as scientific research has shown that it helps people to manage stress, anxiety and depression.

Mindfulness meditation promotes relaxation and helps you to gain greater mental clarity.

Mindfulness meditation is suitable for everyone, regardless of age or ability.
Scientific studies have demonstrated that regular meditation positively affects the cellular structure of the brain, helping us to regulate our emotions.
Mindfulness meditation promotes clarity of thought and helps us to engage life with healthier patterns thoughts and behaviour.
Recently an American Journal described yoga and meditation to be better than many anti-depressants.
It is also suggested that this technique is particularly useful for those with complex and largely self limiting conditions such as chronic fatigue.
De-stress through this relaxing practice, with its gentle yoga postures and restorative meditation. Mindfulness meditation is suitable for everybody including those with chronic pain, chronic fatigue, stress, anxiety or depression.
"A few months ago I joined Hummingbird and for the first time ever I'm not watching the clock to see when I can stop. I find it all a challenge but a real sense of achievement in getting a move right ... 'ish . The thing that has surprised me most is the difference it has made to my concentration . I've always been a butterfly brain, very easily distracted but within a few sessions this changed to such an extent that people have told my how centred I am and calm . Susan is patient , calm and very good at positive instruction . In a short time you really move forward .There is no comparison between here and a gym, small groups, a calm vibe and laughing :)"

Annmarie Cornwell, Writtle
Key benefits of Mindfulness meditation:
Relaxation
Stress relief
Promotes calm and healthy patterns of thought
Improves sleep
Aids the self management of long-term conditions such as Chronic fatigue, fibromyalgia and depression
Helps to restore body and mind.
Please call us on 01245 422 556 to discuss your needs and to book your 1:1 mindfulness meditation session.
Yoga Therapy
At Hummingbird experienced Yoga Teacher Vikki Stevenson offers yoga therapy.
Yoga therapy brings together the ancient science of yoga with modern medicine, neuroscience and psychology. It is defined by the International Association of Yoga Therapists as "the professional application of the principles and practices of yoga to promote health and well-being within a therapeutic relationship that includes personalised assessment, goal setting, lifestyle management and yoga practices for individuals or small groups."
Within a yoga therapy session practices are client-centred and tailored to meet an individual's needs, taking a holistic and integrative approach to health. It can provide benefits for a host of conditions including anxiety, back pain, PTSD, depression, cardiovascular conditions, respiratory conditions, insomnia, fibromyalgia, MS, digestive issues, cancer and Long Covid amongst many others.
Yoga therapy can be offered alongside other medical treatments or complimentary therapies and no previous experience of yoga is required.
Vikki is a qualified yoga therapist who offers yoga therapy sessions at Hummingbird Pilates & Yoga Studio.
Initial sessions are 90 minutes long and include assessment. Follow-on sessions are 60 minutes.
Sessions can include movement, postures, breathing practices, meditation, visualisation, relaxation, mudras and other supportive practices.
You will receive a written practice to follow at home, accompanied by any necessary recordings.
To book a session please contact Vikki on [email protected] or 07787 555777
Book Meditation
Now
Please call us today to book your mindfulness meditation session on 01245 422 556.
Please register via Book Online or alternatively, feel free to pop in, say hello and sign up in the studio. We look forward to meeting you.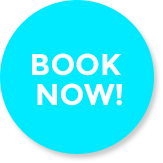 Sign up to our newsletter and keep up to date!