The history of Hummingbird
Written by Ellie Searle April 29, 2019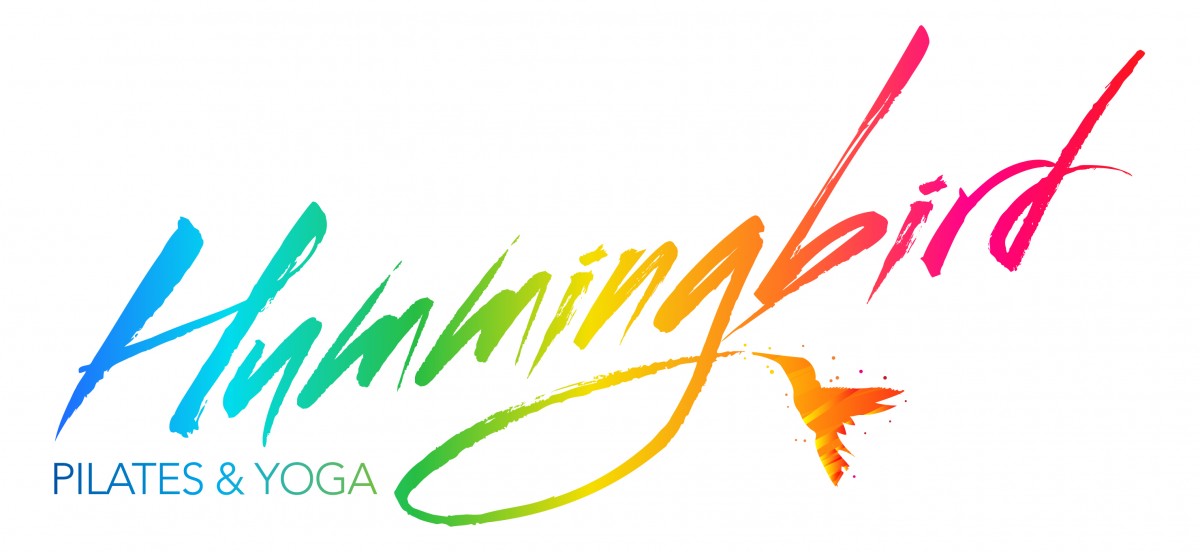 The history of Hummingbird
Hummingbird Pilates & Yoga LLP was founded by Kellie Jones and Ellie Searle.
Kellie grew up in the dance world and after spending many years at dance and theatre school, in 1991 she trained to be a fitness instructor. Although this taught her about anatomy, physiology and fitness, it wasn't creative enough for her and so in 1999 Kellie trained to become a Pilates Instructor.
A meeting of minds.....
In 2003 she opened her own studio, where two years later she met Ellie, a Physiotherapist who was training to become a Pilates Instructor. Ellie attended Kellie's classes. The two of them instantly hit it off, sharing a sense of humour, the occasional glass of wine and passion for Pilates.
Ellie had grown up as a competitive swimmer and was highly motivated; she had discovered Pilates due to her love of exercise and the fact that Pilates rehabilitation was in vogue for the treatment of back and pelvic pain. Ellie began to rent a treatment room and studio space from Kellie and both girls developed an extensive and loyal clientele. The studio that Kellie was renting was bursting at the seams and so the girls decided to join forces and rent a space together.
A collaboration.....
It was obviously meant to be, as a week later they found the perfect building on Reeds Farm. From that point the girls became Team Hummingbird, and with the help of a supportive landlord, had a barn renovated to house two purpose-built studios and treatment rooms, to which they have now added additional rooms.
Initially, the studios hosted a few yoga classes but as the business developed the girls made a home for a growing community of yoga teachers and an ever-expanding number of classes. What started as a small business was growing at a rate beyond its structure and so the decision was made to rebrand and redesign the business so that they could continue to meet the needs of their clients and teachers, and grow at a sustainable rate. Also, both girls and most surprisingly to all who knew her, Ellie, were reaping the benefits of yoga practice, inspired by a new teacher, Susan Myers. Susan really wanted to be part of what the girls were trying to create and helped to drive the business forward`. Yoga became a core element of the newly redesigned business and Susan became part of the inspirational new team that the girls had developed. The new team of teachers had a diverse range of experience within Pilates, yoga and life, enabling the company to offer a variety of classes, knowledge and experience.
A new direction.....
Hummingbird Pilates and Yoga was born 1st October 2013, after many non-yogic late nights. The aim was to have the best teachers, who shared the community ethos and passion for teaching; to offer a wide range of small group Pilates and Yoga classes and ultimately to create a fantastic place to spend time in. With this aim the business was rebranded. The Hummingbird Centre became Hummingbird Pilates and Yoga LLP to reflect the needs of clients' and their ambitions to become a leading Pilates and Yoga brand.
The main wish was to create a community of teachers, staff and clients. To create a space that made people feel good from the moment that they stepped through the door. A vibrant, energetic place that helps people to thrive!
In 2018, Kellie, who is passionate about living her life without limits, wished to develop the idea of helping people to do what they want to do, regardless; inspiring people to be themselves and achieve their goals. She herself has been inspired by Sadie Nardini and Tara Styles and travelled to New York to complete her yoga teacher training to mark a new chapter in her personal development as a teacher and lifestyle expert. Her life changing personal journey, saw her decide to spread her wings and leave the Hummingbird team to pursue her dream of writing a book and developing her own brand of self love workshops and life coaching.
Steve Johansen, our very popular and charismatic manager became Ellie's partner in the business and the two of them plan to continue developing the business, while staying true to its original aims of being a space that makes people feel amazing, offering high quality, small group Pilates and yoga classes.
The future…
The future is bright. Hummingbird Pilates & Yoga will continue to evolve. We will continue to support a wide community of yogis and Pilates enthusiasts and hope to train new teachers, who want to become part of the Hummingbird team. We will continue to develop our Workshops, with guest teachers to inspire and support our clients and teachers, helping everyone to develop their practice, inspiring them to turn their dreams into reality. We've also just opened a Pilates & yoga wear shop, selling all the Pilates, yoga and healthy lifestyle products that we love.
Ellie will continue to write for publication both within the scientific community and media and will be encouraging many of our teachers to do the same, sharing their knowledge. She and Steve will add to their growing Pilates equipment studio, which already houses a brand new state-of-the-art Reformer and Cadillac and is set to be home for a growing collection of Pilates equipment for rehabilitation and bespoke Pilates equipment sessions.
The team will look for new adventures, taking Pilates and Yoga retreats abroad and developing Hummingbird as a lifestyle brand. The team are also looking to develop a new Pilates and Yoga clothing line and are planning their next new venture....
Categories
Contact Us
Reeds Farm Estate,
Roxwell Road,
Writtle,
Chelmsford,
Essex, CM1 3ST
Tel: 01245 422 556